icdp Downhole Logging
...keep calm and carry on logging
The support offered by OSG ranges from the evaluation of logging provider quotations, support in the planning and management of well logging programs of ICDP proposals, to the actual performance of downhole logging. Our support in the preparation of well logging programs includes checking the availability of equipment and necessary expertise, and an assessment of quoted costs.
On request, the OSG can carry out borehole measurements (service) with special logging equipment that is suitable for most ICDP drilling conditions. The OSG also supports the evaluation of downhole logging data.
OSG logging services must be performed in accordance with the icdp-OSG Health & Safety regulations.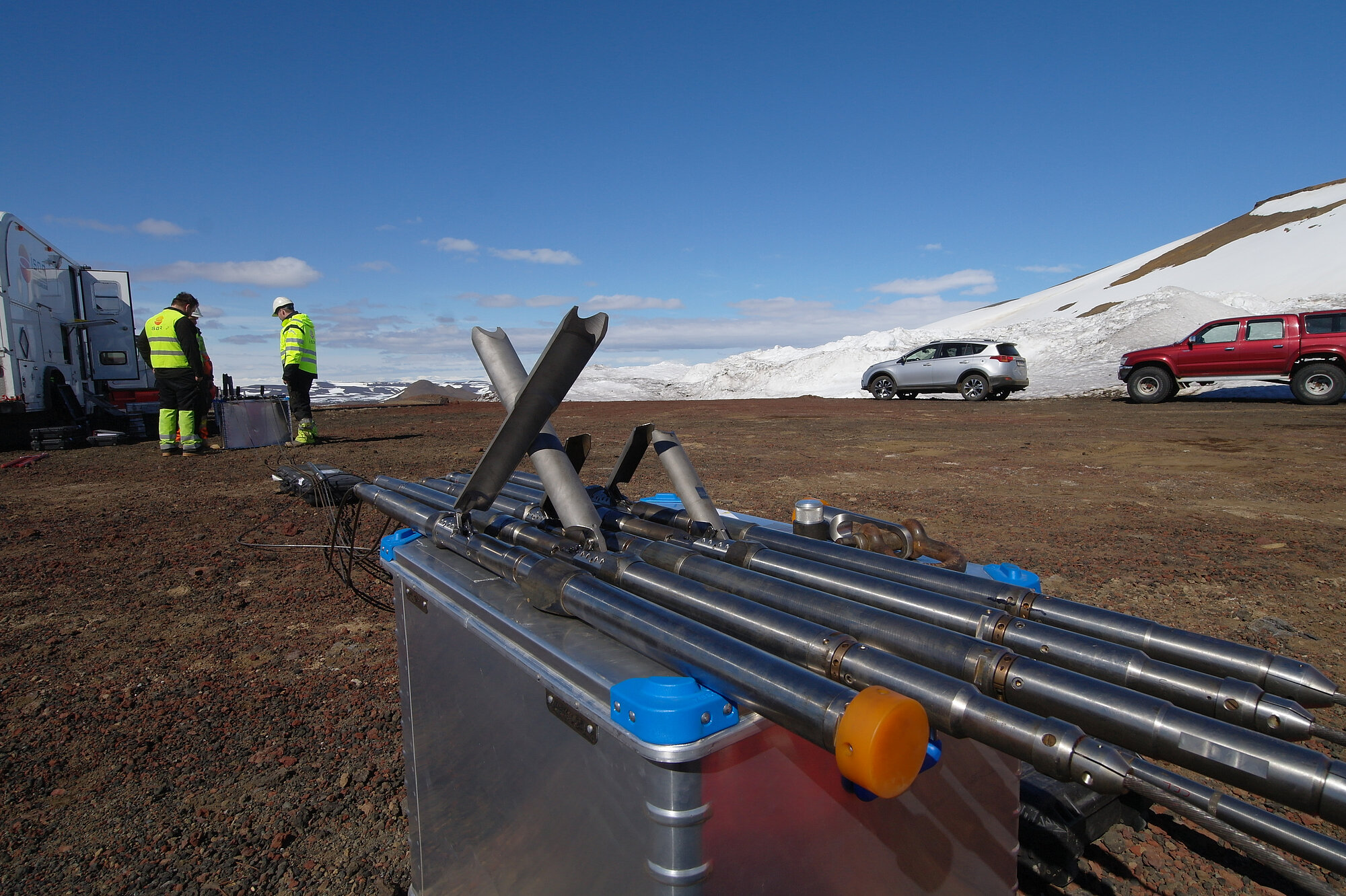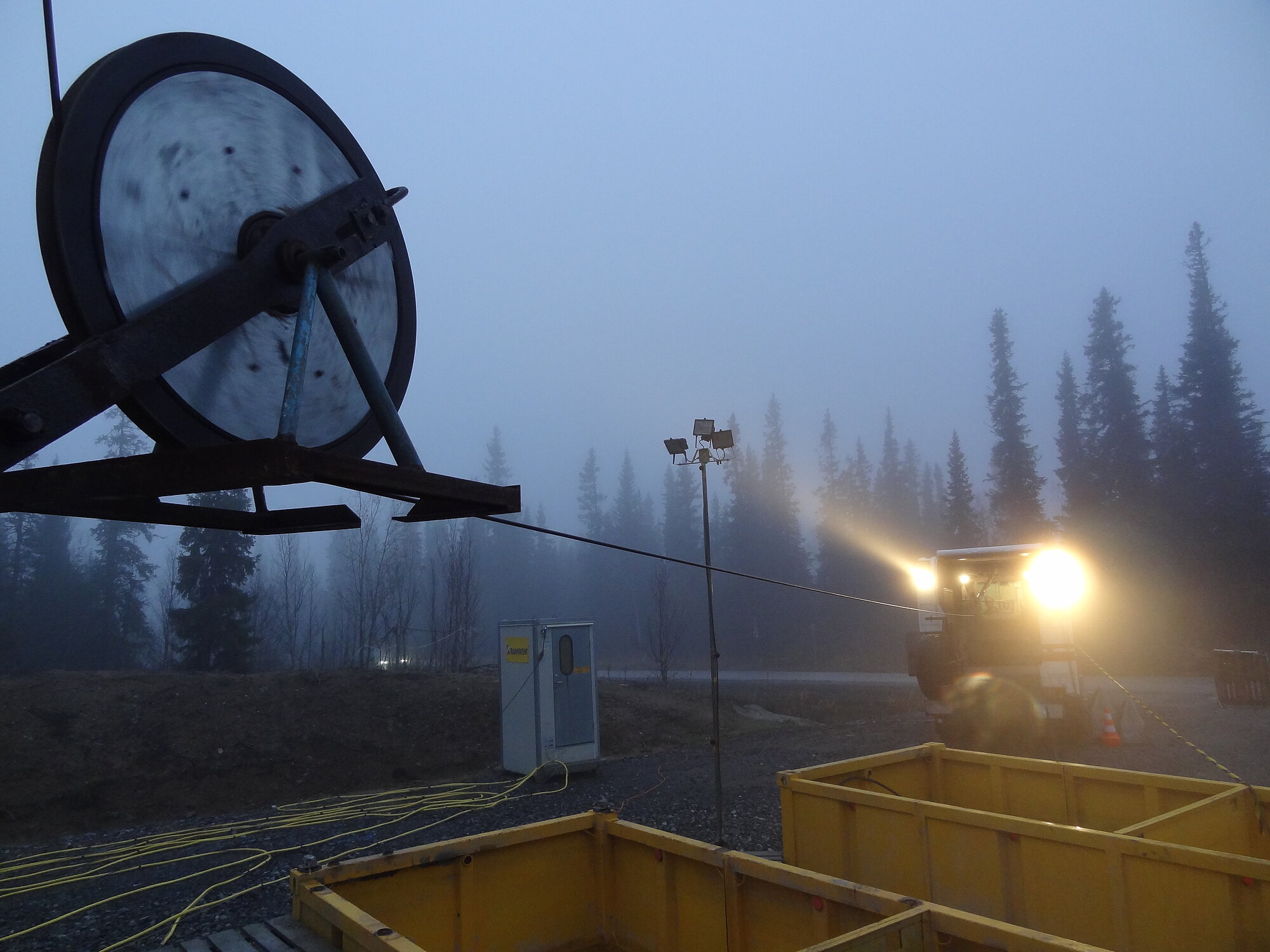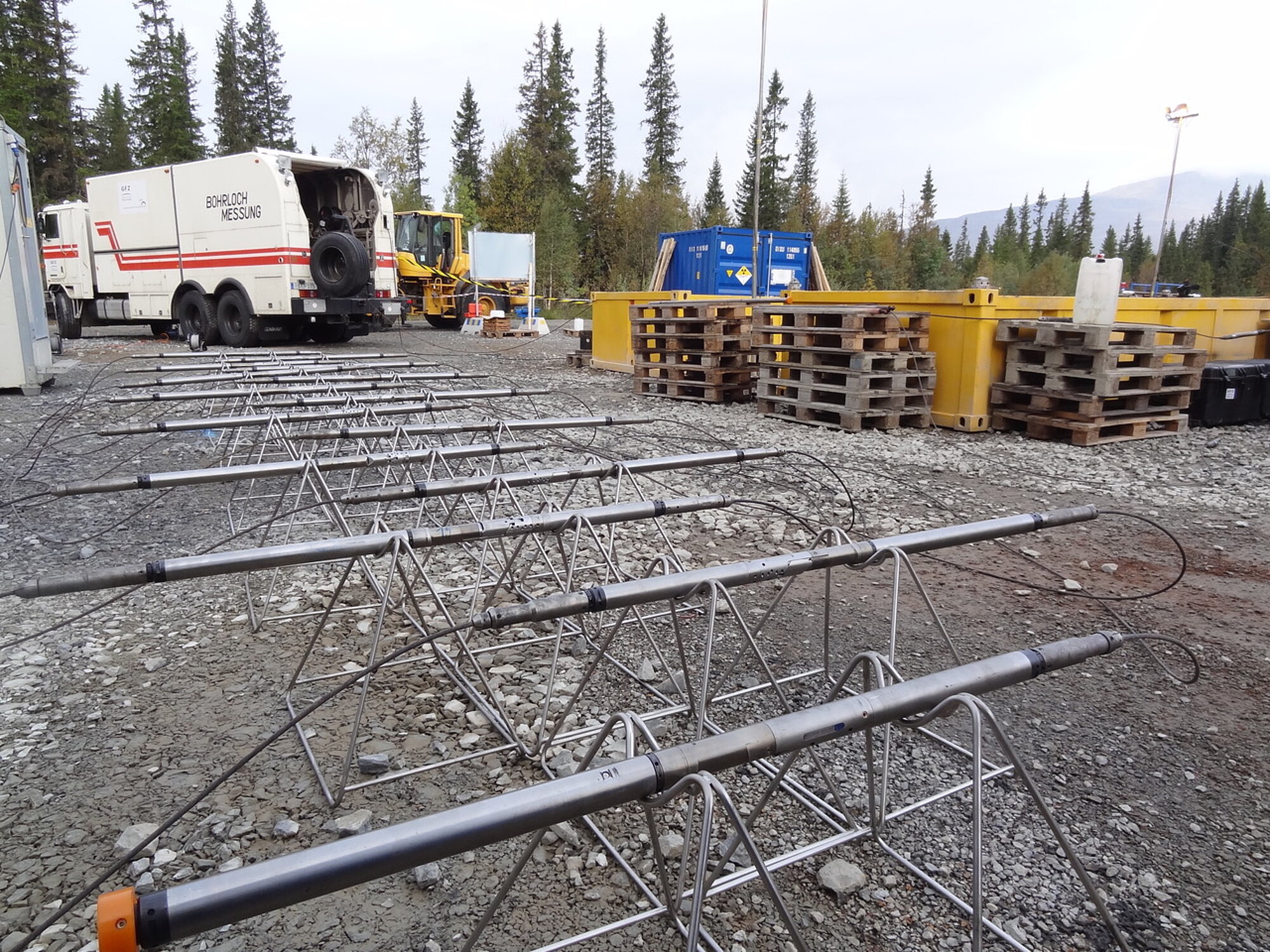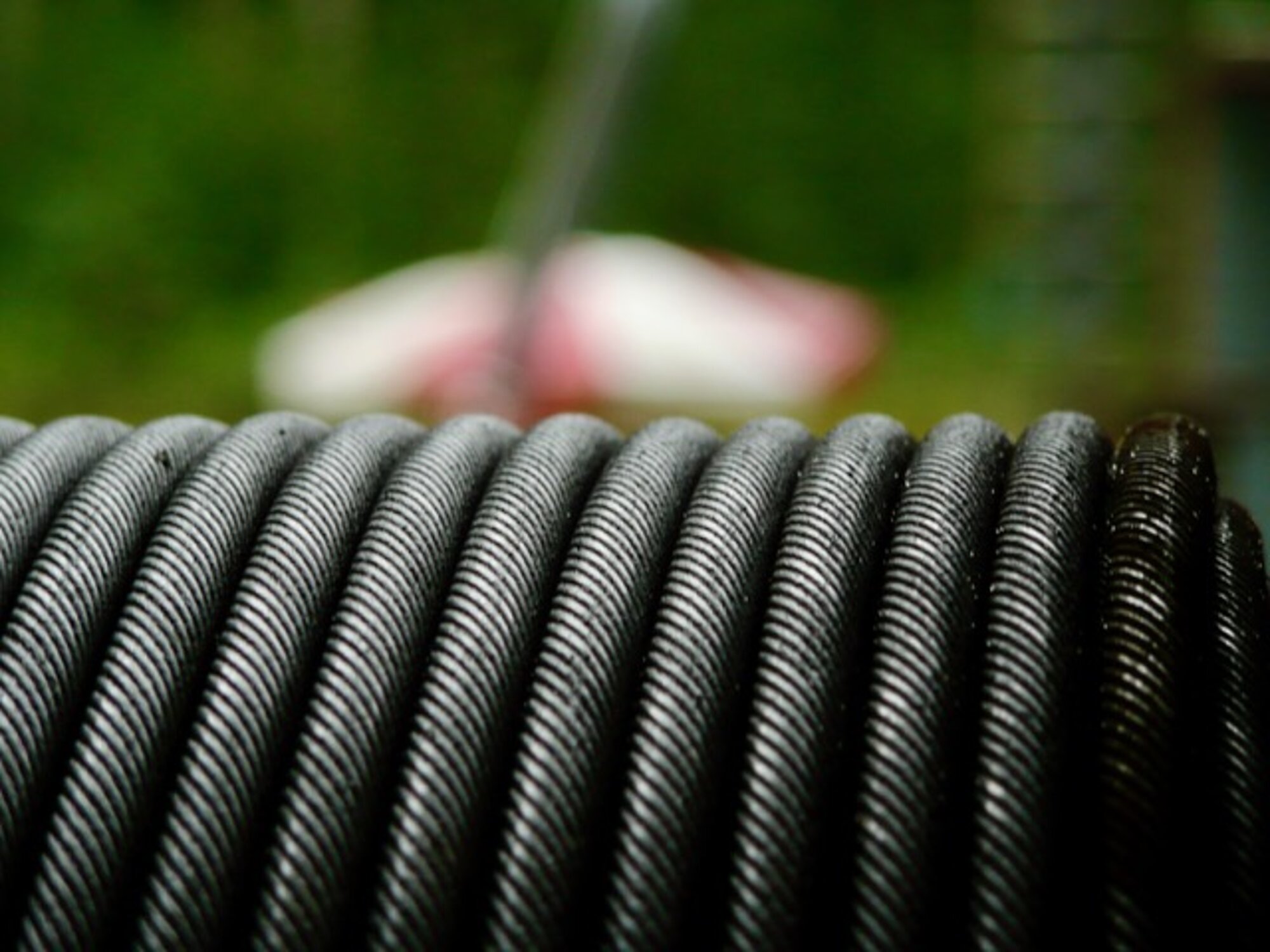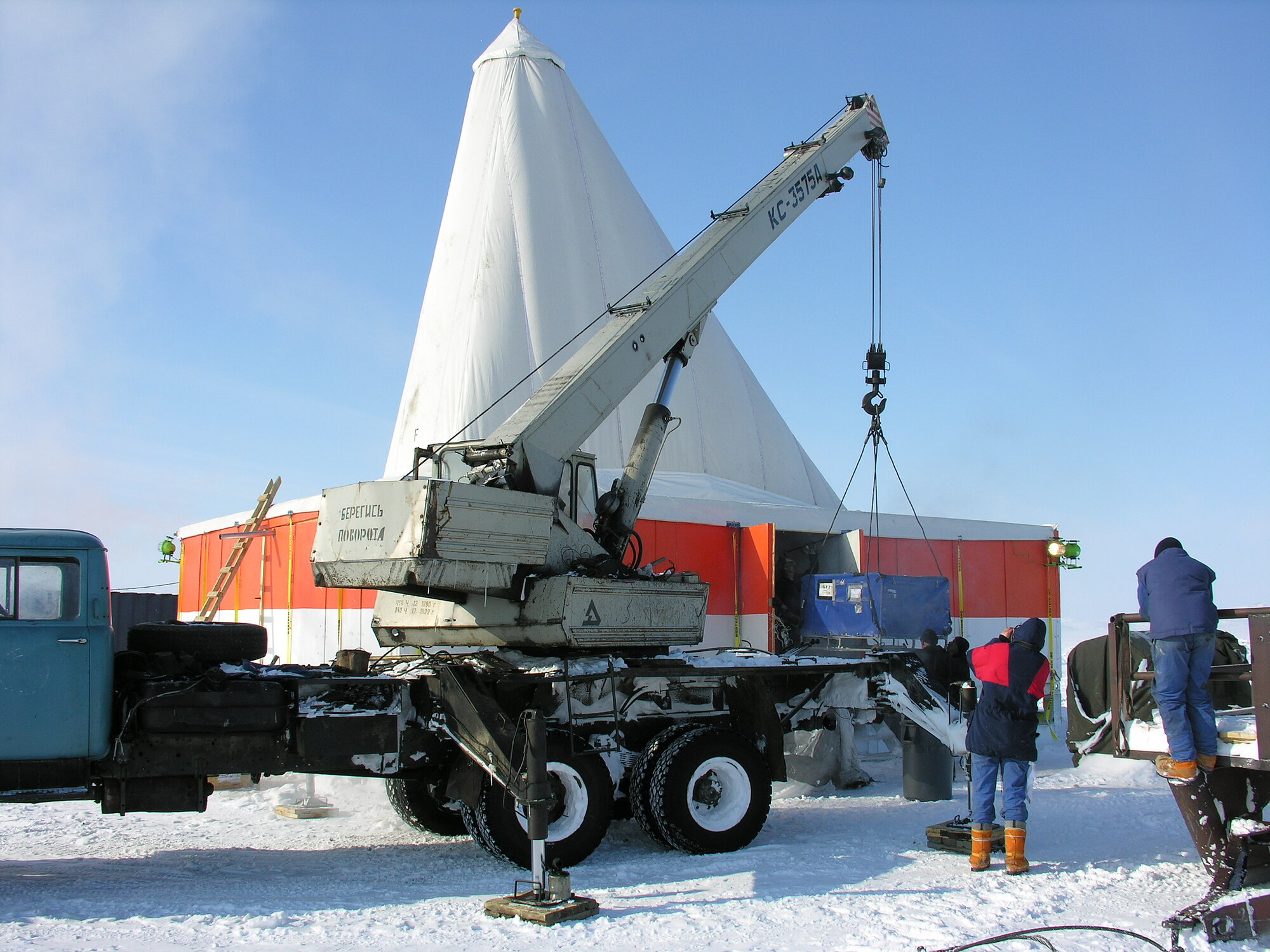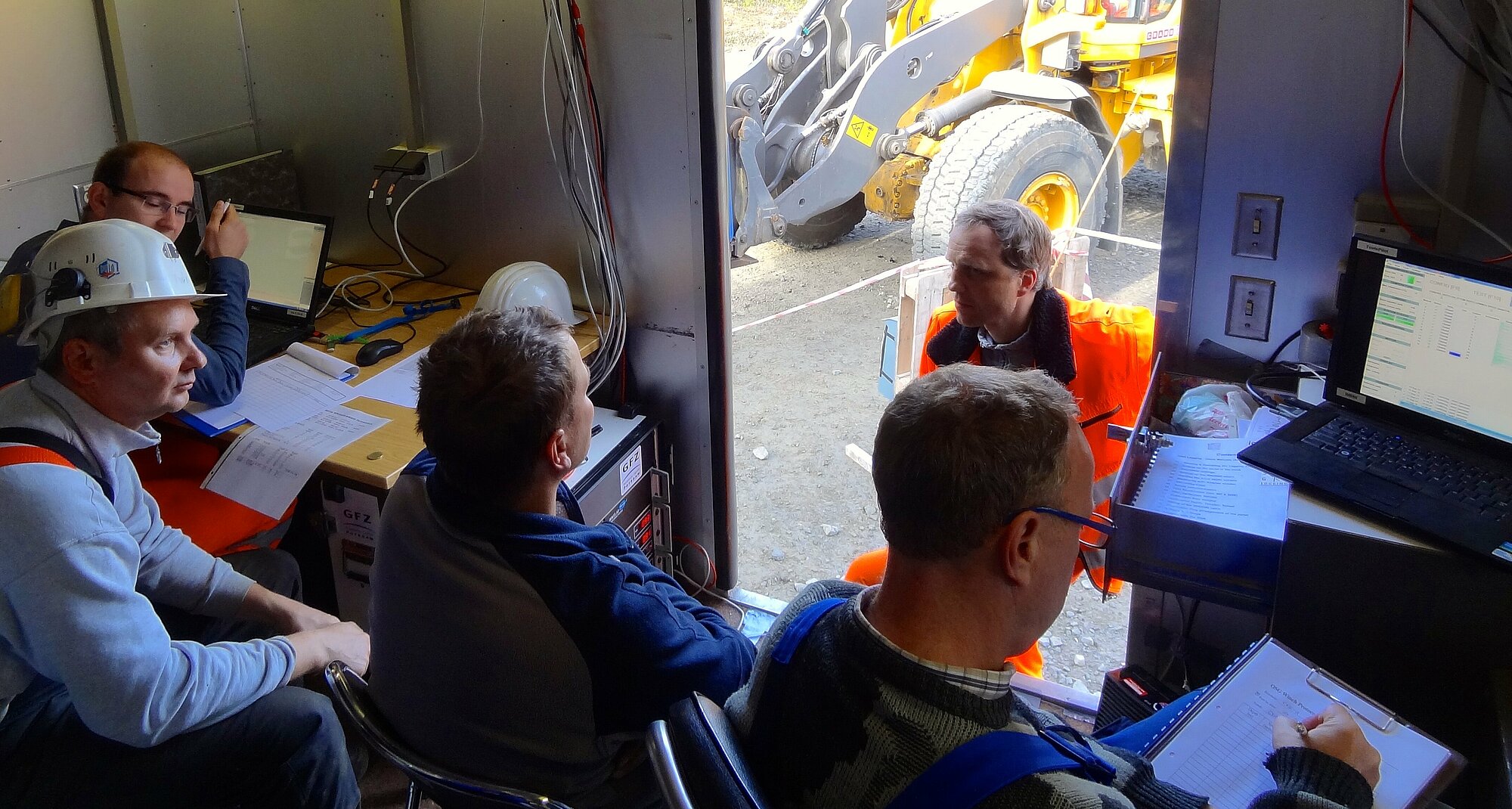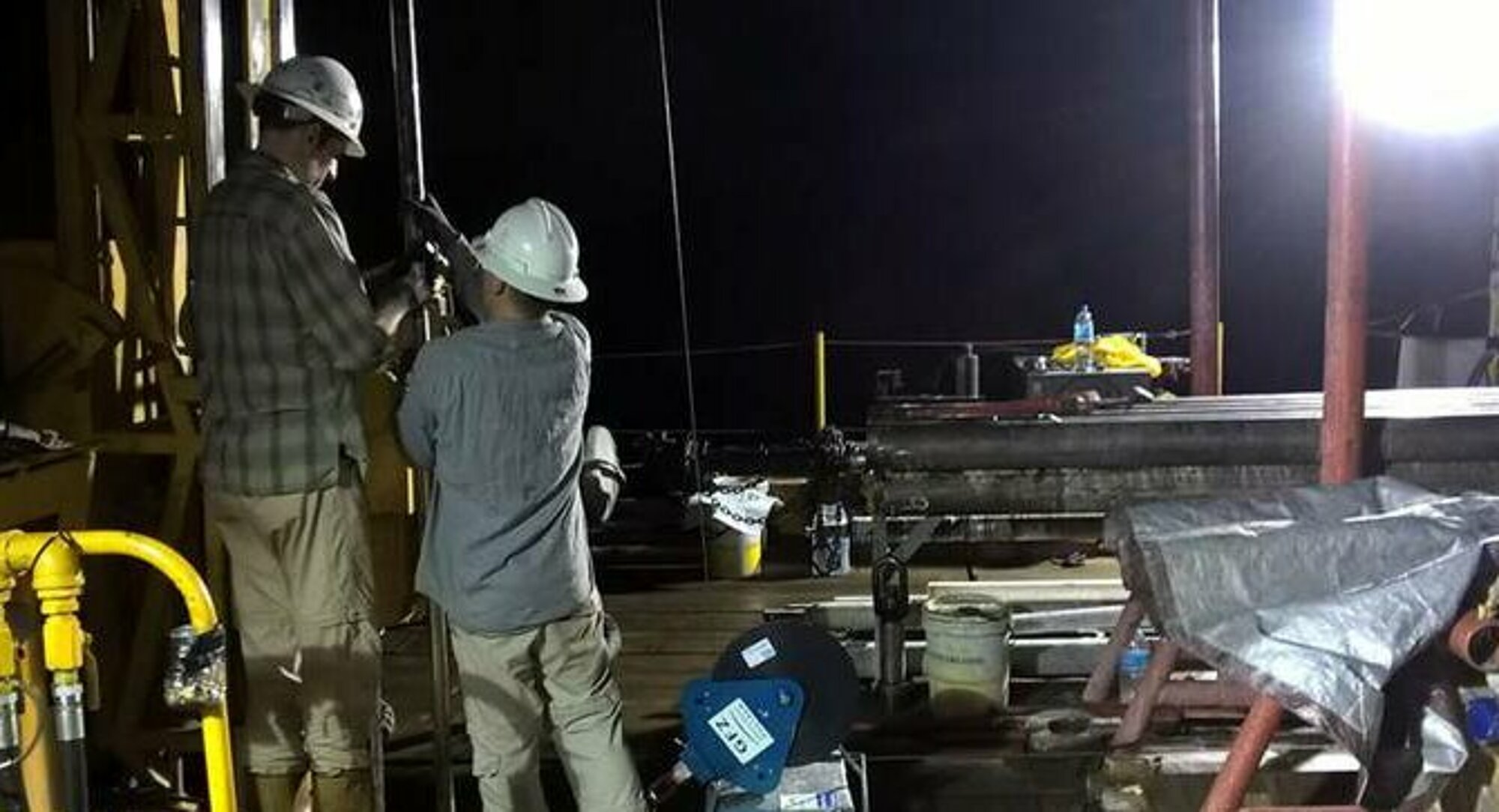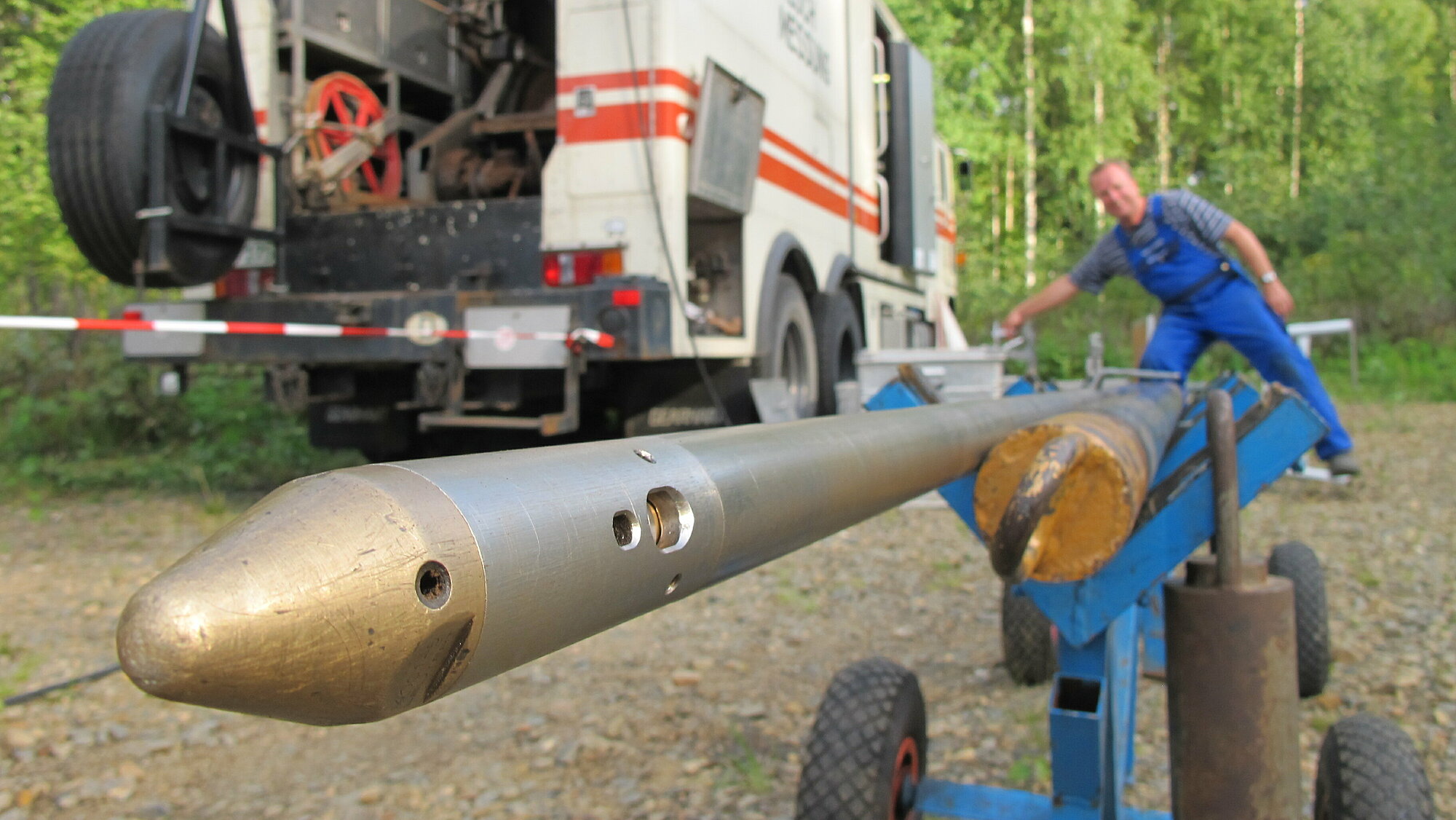 OSG Logging Team checking tools

Krafla

Logging truck

xxxx

Rods and Sondes Elgy

COSC foggy

KTB-HB

Matx MW2000

Check of geophone chain

Cable

Tripod Marco Martin

Elgy

Borehole Seismics

Challa Night Logging

SPWD

FS Martin

Magadi

DIVE night logging

H3 lake logging

ABI view down the hole
Previous
Next
Our downhole instruments infrastructure is optimized for slimhole conditions but can be used in wider boreholes with some limitations.
We utilize slimhole logging sondes (mostly < 52 mm, one tool with 61 mm) that cover the basic geophysical logging parameters, see photos below. The majority are wireline sondes, with online data transmission operated on a special logging cable. A smaller set of four sondes can be used in an autonomous memory mode, typically together with a drill string in what is called logging while tripping out the drill string. This operation mode is recommendable in very unstable formations, which frequently occur in lake drillings, or in highly deviated boreholes (> 45°).
The wireline sondes are rated 150 °C/50 MPa, except for the acoustic imager (125 °C), the borehole geophone chain (135 °C), and the fluid sampler (180 °C).
The memory tools are rated 70 °C/50 MPa. No special logging cable and winch is required. Alternatively, however, these sondes can be run online in wireline mode, like a regular wireline logging sonde.
For borehole seismics we also provide service with the SlimWave Geophone Chain, see photos below. It has a maximum number of 17 levels with 3-component 15 Hz geophones each (not oriented). The spacing length between levels is 10 m. The chain can be run with a total natural GR and a CCL (casing collar locator). The temperature/pressure rating is 135 °C/100 MPa (short-time 150 °C). Connection via GO7 cable head.
The OSG downhole fluid sampler sonde (see photos below) is a positive displacement type (PDS) that provides a very controlled, slow sampling procedure without sudden decompression and thus without degassing, even at very high borehole fluid pressure. Thus, it also prevents decomposition of microbial DNA. It takes one sample (0.6 liter) at a time. It can be combined with the OSG slimhole fluid parameter sonde to allow accurate positioning in the flow zone.
All sondes can be used in holes down to 96 mm (typical HQ) and even in 76 mm holes (NQ) if wellbore stability permits. The maximum borehole size differs for each tool. These tools are best run on one of our special slimhole logging winches but can also be run on any logging winch system with at least a 4-conductor cable.
Please note: OSG does not operate tools with nuclear sources!
Wireline sondes:
electrical resistivity (conductive, DLL)
sonic velocity (T-R1-R2)
natural gamma spectrum (full spectrum)
total natural gamma
borehole orientation, oriented caliper (4-arm dipmeter)
borehole images (acoustic)
magnetic field (triaxial magnetometers inside dipmeter)
magnetic susceptibility
fluid parameters (temperature, pressure, resistivity)
spontaneous potential (analog)
fluid samples (PDS type sampler)
seismic (borehole geophone chain, triaxial, up to 17 levels)
Memory sondes:
electrical resistivity (inductive, DIL)
sonic velocity (T1-R1-R2-T2)
natural gamma spectrum (full spectrum)
total natural gamma
magnetic susceptibility
Find more details about the memory logging system here.
In 2023/24 OSG is acquiring a new slim micro resistivity imager (sMRI) with 64/176 electrode buttons that will also be rated 125 °C/50 MPa and with a tool diameter of 61 mm.
All sondes are available as logging service only, i.e. operated by experienced GFZ personnel, under the terms of the OSG downhole logging service conditions.
MW2000 2200 m, 4-conductor cable,

for lightweight slimhole sondes only

MW600 600 m, 4-conductor cable,

for lightweight slimhole sondes only

MW250 250 m, 4-conductor cable,

for lightweight slimhole sondes only

CW6000 4500 m, 7-conductor cable,

heavy duty winch

CW7000 7300 m,

7

-conductor cable,

heavy duty winch
The small MW logging winches are best for shallow to moderate depths. Depths larger than approximately 2000 m and/or heavy sondes can be handled using one of the two heavy duty, containerized CW logging winch units.
Please find details in the Winch Specifications (PDF)
All winches are available as logging service only, i.e. operated by experienced GFZ personnel, under the terms of the OSG downhole logging service conditions.
Most of our logging sondes are operated with the data acquisition software Geobase of the sonde manufacturer Antares. The acoustic imager ABI43 is run with the SCOUT system of the imager manufacturer ALT. These very small and lightweight data acquisition systems GEOBASE and SCOUT both consist just of a laptop and a hand portable tool interface panel.
The Antares sondes deliver original raw logging data in the RLF-format that can be read with the Geobase software only. Output is possible in ASCII and DLIS. The SCOUT system delivers data in the TFD format and via the ALT-made WellCAD software an output in DLIS is possible.
The SlimWave geophone chain is operated with WaveControl/ToolsPilot (Sercel).
We mainly utilize the WellCAD (ALT) software for data processing and some special modules of Geobase. WellCAD generates its own plot file formats. These can be viewed with WellCAD Data Viewer, which can be downloaded free of charge. Data output file formats are ASCII, LAS and DLIS.
We manage and operate the KTB Deep Lab of the GFZ (KTB-TL) in Bavaria, southern Germany. KTB was the German Continental Deep Drilling Program, actively drilling between 1987 and 1994. Today, the KTB site with its two closely spaced boreholes (4000 m & 9100 m) is used as a deep laboratory with a complete borehole logging infrastructure, including a workshop for wireline borehole logging. The KTB site allows in-situ high-temperature/pressure testing of logging and downhole monitoring equipment and even long-term testing at low cost. Please click here for more information.
Data measured during the active KTB drilling phase 1987-1994 can be obtained here.
For data measured in the two KTB boreholes since 1996 please contact us here.
Find the KTB-TL on Google Maps.