Potrok Aike Maar Lake Sediment Archive Drilling Project
Project Acronym: PASADO | State: Completed | Expedition ID: 5022
The research initiative "Potrok Aike Maar Lake Sediment Archive Drilling Project" (PASADO) within the framework of ICDP addresses several key issues:
The evolution of maar craters,
Quantitative climatic and environmental reconstruction,
Fire history,
Tephra and dust deposition
Palaeosecular variation of the Earth's magnetic field for the last several glacial to interglacial cycles.
Moreover, dust and tephra records provide links to marine sediment archives and ice cores. Obtained reconstructions of climate variability have been compared to climate simulations from Global Circulation Models, to detect signals of climatic forcing.
Keywords: South America, Argentina, Patagonia, Potrok Aike, Atmospheric Dust, Climate Modeling, Lake Drilling, Maar Formation, Maar Lake, Quantitative Climate Reconstruction, Southern Hemispheric Westerlies, Volcanology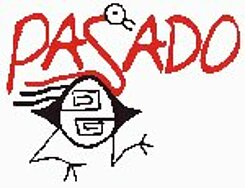 First PASADO Quebec workshop
2009-11-03
Eleven participants from Quebec City, Rimouski and Montreal met in Quebec City for the first PASADO Quebec workshop. PhD students and postdocs showed their first results.
Hurray and three cheers for the sampling crew!
2009-10-15
Today the last set of samples was recovered from the 107 m long PASADO composite profile. During this enormous effort a total of 35,217 individual samples was secured, labeled and stored away.
The very last day of PASADO field work
2008-11-30
While all containers have been packed and are ready to be picked up by trucks, today the dismantling of Potrok City started while the last scientists and the kitchen team left.
MoD

MoD

MoD
Previous
Next
Post Drilling Workshops
5 -10 July 2009 in Bremen and Cologne, Germany
8 -10 September 2009 in Hellwege, Germany
3 November 2009 in Quebec City, Canada
1 - 2 May 2010 in Vienna, Austria
21 - 23 March 2011 in Montreal, Canada
27 - 29 August 2012 in Bremen, Germany

Drilling
15 September - 15 November 2008
Workshop Held
15 - 19 March 2006 in Rio Gallegos, Argentina
Workshop Proposal Approved