The Bushveld Complex Drilling Project
Project Acronym: BVDP | State: Drilling Preparation | Expedition ID: 5067
With on the order of 1 million km3 of igneous rocks, the Bushveld Complex by itself constitutes a Large Igneous Province. Its size alone poses first-order questions about how such vast volumes of magma are generated from the mantle. However, apart from its size, the Bushveld has several other features that make it remarkable.
Unlike most Large Igneous Provinces, the Bushveld Complex is largely plutonic and represents the roots of such systems...
The Bushveld Complex is bimodal in composition, with subequal proportions of mafic and felsic igneous rocks...
The Bushveld Complex contains fabulous mineral wealth, with resources of strategic and high-tech metals ...
Keywords: Africa, South Africa, Bushveld, Deep Biosphere, Layered Intrusions, Lips, Ore Formation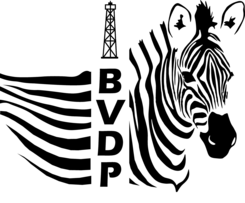 04-07-23
BVDP represented the 14th International Platinum Symposium
28-06-2021
In April, 2021 BVDP scientists at the University of the Free State in Bloemfontein began logging 6000 -meters of donated drill cores from the Bushveld complex, marking the start of the first phase of operation.
12-09-2023
BVDP scientists at ICDP BASE project sampling party.
04-07-23

28-06-2021

12-09-2023
Previous
Next
Starting Curtion of 6 km of Donated Cores
First Full Proposal Submitted
Workshop Held
7 - 9 September 2014 in Johannesburg, South Africa
Workshop Proposal Approved